QTB Merchant Spotlight - Bizgrant
After winning a grant for her school, Stella had a lightbulb moment to also train business owners on how to grow their businesses through grants.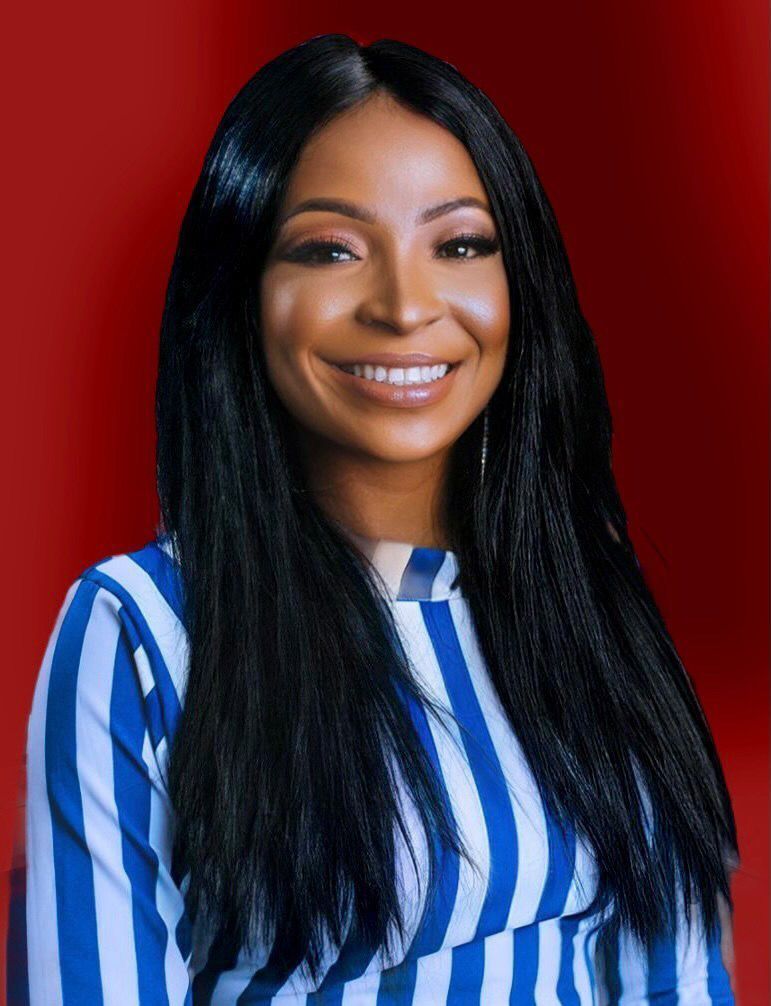 After winning a grant for her school, Stella had a lightbulb moment to also train business owners on how to grow their businesses through grants. "Bizgrant" has grown today to become one of the leading business training workshops for business owners. Stumbling on the Quickteller Business Grant and emerging the second place winner has enabled her reach more people using her Storefont and hiring more staff for her business.

About Bizgrant
Founded by Stella Adebayo in 2019, BIZGRANT is one of the leading tech startups in Nigeria that provides young Startups, Entrepreneurs, MSMEs Micro Small Medium Business with business registration services and prompt information on and how to access grants, business training and mentorship opportunities to start or grow their businesses via email prompts & virtual community.

Why did you decide to go into (Bizgrant)? And how long have you been in the business?
Bizgrant has been running since 3 years now. I started Bizgrant in March 2019 after I won a grant for my private nursery and primary school business in Lagos. Considering that access to finance is one of the challenges that startups face, I decided to create a WhatsApp community where I would teach other businesses for free what they needed to do to leverage grant opportunities for their businesses also. So I invited people to not only come and learn how but also leverage the number of members on the group to get free votes in the event they needed votes to win a grant just like I did then. But guess what? Those whom I invited didn't value it; they treated my offer like trash! I decided to find out why and discovered that people sometimes don't value free things and here I was trying to offer value for free. I went back to the drawing board, did my research, put up on my thinking cap and came up with BIZGRANT the following month. I continued to innovate on the business, started doing business registration because many of our customers requested and are still requesting for it as its one of the major prerequisites before an entrepreneur can be considered for grants and business growth opportunities.

What are your biggest challenges as a small business owner?
I'll say balancing growth and quality. There was a time when my business was growing faster than I could handle, causing the quality of my one-on-one services to drop. It was difficult because this one-on-one sessions were what gave my business a successful edge, so I made the decision to hire and outsource some tasks. This taught me that one major challenge business owners like myself face is not just hiring but hiring right – choosing the right candidate for each position in Bizgrant and freely mentoring them. I shared my vision and goals to help them understand the mission of my business and empower them to tutor customers.

What are the top 3 mistakes you have made as a small business owner?
a. Not having proper structure for my business: I started Bizgrant alone. The downside about a one-man business is doing everything makes you burn out fast. My business grew so much that managing it extremely difficult. I was losing money every day and I was losing myself. Things got much better when I hired competent hands to assist me.
b. Relying on my own knowledge: I wasted time and money trying to figure how to generate revenue. I began to see an improvement when I deliberately started learning from paid experts with a proven track.
c. Not taking branding and marketing seriously: Just like every other entrepreneur out there, I saw an opportunity and expected every of my target to see me. My business wasn't growing as projected until I started investing in marketing and branding. This helped me to know my customers needs and created products and services to meet those needs. No surprise our revenue increased by over 500% and it's still increasing.

How did you discover Quickteller Business?
On Instagram.

How has Quickteller Business helped your business? What challenges has it solved for you?
Quickteller Business supported my business with a N500,000 grant which was used to get work tools for my staff and the rest went into marketing. It's also important I add how Quickteller Business also two of my clients with a 1 Million Naira and N200,000 FREE grant to support their business. Also, 7 out of the top 10 finalists selected for the Quickteller Business grant 2022 are Bizgrant's customers!
For the free business clinic awarded to the Top 10 finalists, Quickteller Business brought one of Africa's "Ogbonge sales machine," Coach Paul Foh to train us. It's been 2 weeks since the training started and I can tell you that with the strategies I learned, I have started seeing the results in my business. Everywhere I go, I won't stop talking about Quickteller Business o.
What's your favorite Quickteller Business feature/what feature do you use most often?
My favorite is the storefront and Multiple Integration Plans which my tech team recently integrated its API for ease of payment collection from clients who sign-up for my online course recently hosted on Bizgrant's website.

Share one piece of advice you have for small business owner
In pidgin English, "Follow who know road because na who know road go show you the road."
What is a random fun fact nobody knows about you?
I'm obsessed with playing guitar and keyboard. Lol
--
Thinking about starting or growing your business, get visibility with a Quickteller Business. Create your free online store in 5 minutes or less with Quickteller Business Storefront.

Follow us on social media
www.instagram.com/quicktellerbusiness
www.facebook.com/QuicktellerBusiness
---