Entrepreneurs in Nigeria are Swimming Upstream...Serial Entrepreneur and Tech Enthusiast, Ayodeji Agboola.
Ayodeji is a firm believer in Africa, hard work and the opportunities in the digital space. Explore his journey to over a decade of sustained business success...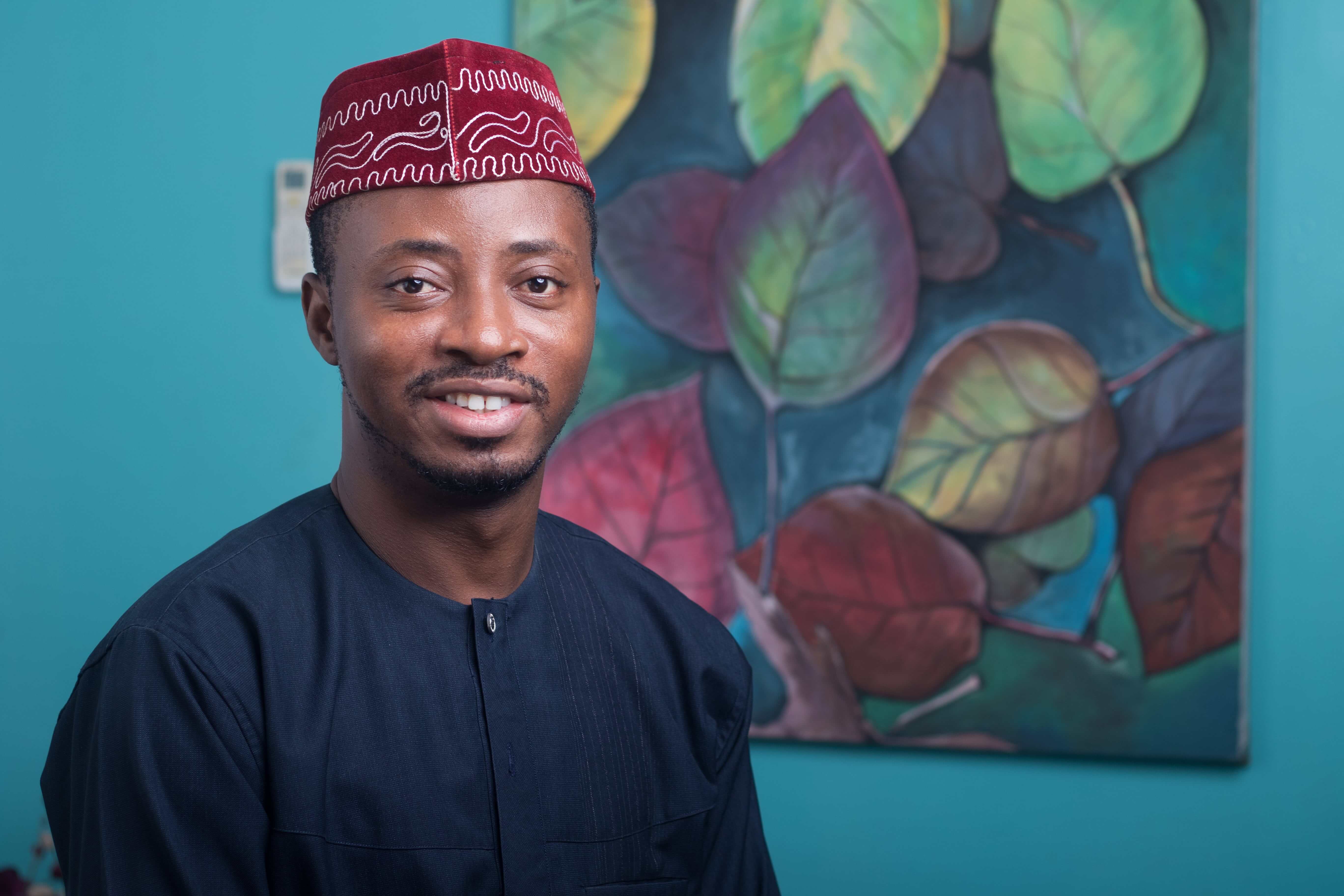 From your first handshake with Ayodeji Agboola, you are introduced to his passion and drive. It's his eagerness to explore new opportunities, the doggedness that pushes him to see his goals through, and his firm belief in Africa's potential. His first business, FlyMyAds has enjoyed over a decade of consistent success and his newest brainchild, Akowe.app is meeting a vital need that could further erase the boundaries between Africa and the rest of the world. We had an insightful chat with Ayodeji, and we are delighted to share excerpts from the conversation with you.
On his journey to entrepreneurship...
I'd say the drive started right from the University. Although I studied Microbiology, I knew I needed to do something around technology. I was really intrigued by computers and I really wanted to work around computers. When I was posted to serve at Plateau state, I found an opportunity and I explored it. I helped students check their results online and they gladly paid for the service.
On returning to Lagos post my youth service, I decided to invest in gaining digital skills, beginning with web design. I had a business partner, and we basically taught ourselves web design through extensive online research. Our foray into the digital marketplace began with FlyMyAds in 2009, although it became fully functional in 2011.
On pitching a digital business to an analogue audience….
FlyMyAds was an offshoot of the web design business. We noticed that the clients we built websites for had no means of publicizing the websites they now had, we therefore began offering digital advertising as a secondary service. At the beginning, it was rough. About 8 out of 10 people did not understand what we were talking about - online advertising? What is that? Some people understood right away, but the majority didn't. We pressed on regardless and today digital advertising is everywhere.
On support from family and choosing an unusual path...
I think I had a fortunate childhood. My parents were very supportive of whatever my dreams were. Growing up, I wanted to be a medical doctor - my dad is a medical doctor so he was excited that I was interested in pursuing his career. But somewhere along the line, I realised that I didn't want to be a medical doctor. At first, I was interested in the arts and all of that, but he was really cautious to say "art is good, but in this area of the world, it may not pay so much'. He encouraged me to keep my options open. When I discovered digital, he assured me; whatever you choose to do, you will always have my support. Having that kind of support system gave me the courage to press on. It's a significant part of the successes I have enjoyed, the assurance that someone has my back. It took away the extra weight and fear that it may not work. I knew that even if I failed, I would be okay. That's why I always encourage parents to support the aspirations their children have, it really goes a long way.
On the pros and cons of partnership...
I can understand why Nigerians are typically sceptical about partnerships. There's a lot of trust deficit among us as a people, and this may always present a challenge. In our case, however, the partnership just blossomed out of a natural friendship. We had done a lot of things together before we decided 'hey, let's learn web design and see how it goes'. We're still both in Digital even though we're not working as closely as we were at the beginning but I am positive that the partnership at the beginning helped us a great deal to understand the waters. Having somebody in the trenches with you actually helps a lot, at least, until you can stand on your own.
On the role of digital payments in the early days...
Interestingly, we started FlyMyAds because of the lack of digital payments. We noticed that people wanted to advertise but the available systems were either Facebook ads or Google ads and at that time, very few people were able to make payments online. This inspired us to create something seamless that could allow Nigerian customers to make payments online.
This didn't quite work out as we imagined though, people were not digitally savvy enough to take their businesses online. Perhaps we entered the market too early. What we eventually found was that businesses that were willing to try out digital were willing to take a gamble on trusting us with the payment part. We began with large organisations because they had the budget and understood the terrain.
Things got better when players like Interswitch got involved, providing the framework for interbank transfers and international payments. So paying Facebook and Google was the challenge in those days - at the time we only had the Naira MasterCard. I remember the first time I tried to make a payment online for a Dollar expense and it worked. I was like - Oh wow! And that was how we started, we would charge customers, they would pay us in Naira, and we would make the payments via our card.
On the role of digital payments now...
It's evident that more businesses are now able to offer their services because the bottleneck of digital payments has been removed. People are now able to just transfer from their phones using things like USSD to make payments even when they don't have internet-enabled phones. The fact that you can sell services or digital content online and people can actually go on there, and make payments with their cards, is just so enabling. There's a lot more information, there's a lot more awareness about these channels now. Even though the Nigerian market is still sceptical about online payments, the narrative is changing and people are beginning to trust more because there's a lot more information around these channels today. Platforms like Quickteller Business make payments easy for both the business owner and the customer. That convenience cannot be overhyped.
On succeeding as a business owner in Nigeria...
Most people would agree that running a business in Nigeria is not a walk in the park, because it appears like when you do business in Nigeria, the odds are stacked against you. But this has a positive effect, you are likely to become a much smarter business owner if your business is situated in Nigeria, Lagos especially. Imagine trying to swim upstream - that's what it looks like. You must double your energy to overcome the currents trying to push you back. As a business owner, you should realise that your business can succeed no matter what. Personally, I prefer to view the obstacles in the Nigerian environment as stepping stones rather than stumbling blocks. They force you to rethink your strategy and find ways to overcome the issues so that when you eventually arrive at some level of success, you definitely know that it was hard-won and you actually do deserve it.
Ayodeji also has shared his experience with using the Quicketeller Business platform. Here's what he had to say.
---