Fellow Outliers, Turns Out We Were Right!
On this day 20 years ago, as we opened the doors of what is now called 'building 1' for the first time, there were many thoughts running through my mind.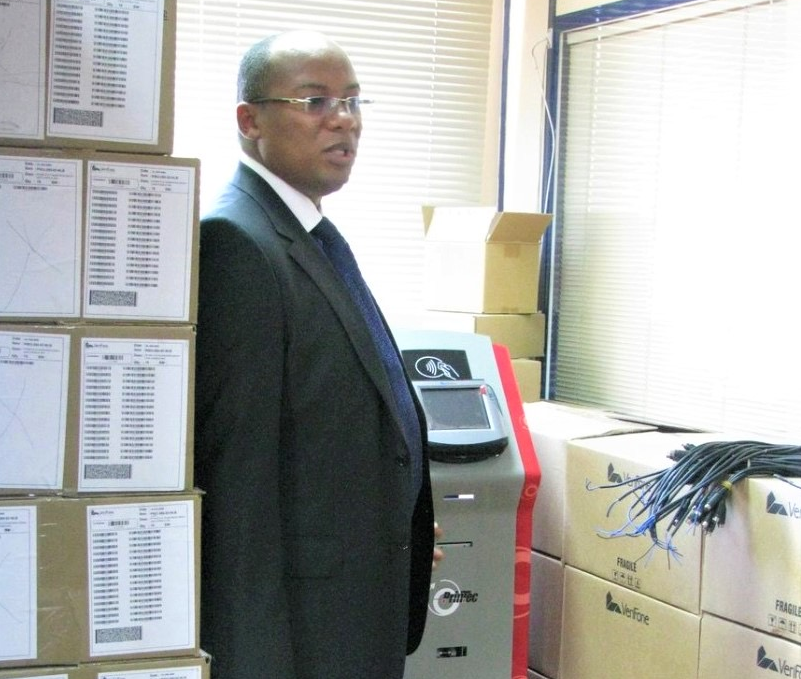 Yes, we were excited about the chance to change our world, but then, our excitement was laced with some apprehension and uncertainty. In the weeks leading up to that day, several well-meaning people had attempted to wake me up from my reverie, offering logical postulations and realistic explanations that were all clearly predicting that I was building a bubble in the wrong clime, at the wrong time. Looking at the paltry furnishings, and the huge cloud of doubt hanging over our heads; even I wondered to myself – can we really do this?
Looking back now, it looks like we were right. History, after all, favours the brave. But even if history forgets, we must not forget. We must not forget the arduous but rewarding path we have journeyed in the last 20 years. How we fought to share our solutions with a society that was accustomed to its problems. How we progressed gradually from processing five transactions in an entire week to processing millions of transactions daily. How we established an industry from sheer grit, persistence, and passion.
We are grateful for the laurels, achievements and recognition that have come along the way. However, our journey, scars, and victories are the actual laurels we celebrate today. For me, the realization of our success continues to hit at various times. It is in that fulfilment I feel when I walk down the corridors of our nine buildings and I see vibrant men and women, putting their minds, hearts, and hands to work, because they believe in our dream of a prosperous Africa.
Today, I think about the quality of minds that have collaborated within these walls, the quality of thinking we have been fortunate to harness, the quality of ideas inspired by this work, and I can proudly say- fellow outliers, we did it! We brightened up Africa at the height of its gloom, gave a generation a reason to hope, and dug the foundations on which our industry is built. We did it!
As rewarding as this feels, the very statement unleashes the weight of what still lies ahead, what we must yet do. The weight is however lighter than it was 20 years ago, because now, we already have proof that it can be done.
Just like we did when we connected the banks and established the ecosystem, introduced digital banking, taught people to pay via apps, spread our tentacles beyond Nigeria and created Africa's premier and most successful card brand; we are connecting key players across industries, switching on possibilities and harnessing technology until paying is as seamless as breathing. Just like we did it when we became the first tech unicorn out of Africa, we are leading Africa to become a continent of decacorns and hectocorns.
This is a thank you note, to you #TheGoodPeopleOfTheSwitch. You who believed in the vision enough to start with me and stand by me when all we had were projections. You who left your big job to come and build a startup that was barely crawling. You who joined midway, and you who joined recently, because you caught the fire and decided to make your mark. Even you, who left, when you knew you had given all you could. My gratitude extends to the families of #TheGoodPeopleOfTheSwitch, who have continued to provide the support and stability our people need to give their best.
We have merely spent the last 20 years preparing for what is to come. The future is incubating in your minds, the possibilities are unfathomable, and together we can usher Africa into an all-new era of innovation. "What looks like the sky is only the dew, we are on the brink of something new." We are inspiring Africa to greatness, and we will never stop.
Thank you, dear colleagues. The future is ours!
…………………………..
Your loving GMD.
---