How to win at selling online
Customers are typically attracted to businesses that offer products they can easily relate to and access. Discover practical tips to make your business more accessible and relatable.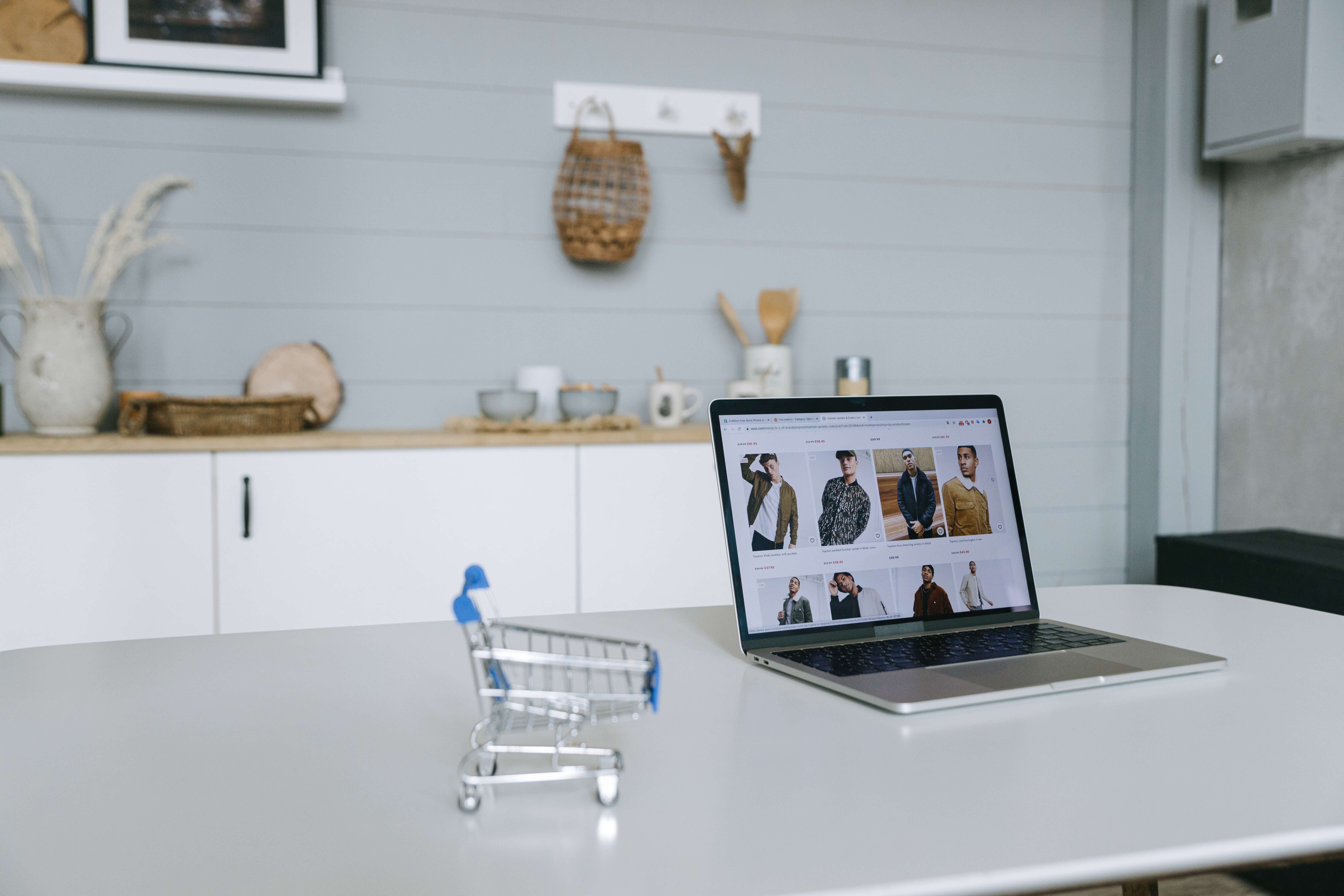 I remember several years ago when creating a website was a big deal, especially for small and medium scale business owners. To get a website was one thing while getting a payment gateway to enable customers to pay for goods and services seamlessly online was another ball game.
These days, online retailers do not need to own a website to showcase their products and services. More interesting to note is that they do not need to pay for a payment gateway integration or engage the services of a web designer and developer. Awesome stuff, right? With the introduction of payment links, online invoices and storefronts, online retailers can display their products and get paid from anywhere.
The advent of social media is shrinking the social ecosystem where activities are happening simultaneously at different locations, thousands of miles apart across the world. The need for products at various locations simultaneously also applies in the world of trade. In the trade ecosystem today, products are either physical (T-shirts, Shoes, books etc.) or non-physical (consulting services etc.).
The reality of online trade is consumers are attracted to merchants who have products that meet their needs. Visas are not required in the world of digital trade. I repeat, Visas are not required! Meaning consumers have the luxury to purchase from any online retailer regardless of location.
Social media has emerged as a very useful space where small, medium and big businesses play to attract consumers who need their products and services.
Anyone with a simple smartphone can open an online store on social media to start attracting visitors and potential consumers. The amazing thing is we have people selling and making big bucks right from the comfort of their living room sofa.
Considering all that has been said, when you look at the online retail space, it is obvious that the fundamental rules still apply, they include:
1. Business owners want visibility for their products;
2. Business owners want to attract an
d retain customers by showing them they are a reliable retailer;
3. Business owners want the ability to receive payments online.

Product visibility
Consumers need to be able to visualize and connect to a product to know if it will meet their needs before they part with their money. Consumers can easily connect with physical products when they see pictures and videos. For digital products, sellers must also create a visual representation of their products or services to drive relatability and demand.
To achieve these visual representations of products in the online retail ecosystem, merchants can leverage popular social media apps to showcase their products but this has its limitations. Everyone's personal favourite and what I will always recommend is to create a FREE storefront where merchants can display their products, just like popular eCommerce websites. The interesting thing is they can deliver the same professional user experience to their customers. This takes the resource load off the merchant, they can now invest the money they would have paid to designers and developers in the growth of their core business. Awesome right? This solution works perfectly for merchants who offer a wide range of products with multiple variants.
Customer retention
This is the key to the sustainability of any business. Keep old customers happy and loyal while sourcing for new customers to earn more income. This will ultimately lead to an increase in profit margin and business expansion.
- How do you keep customers happy?
1. Create an online visual storefront where you can always show your customers what is in stock while smartly telling them about new products without having to send any of those weird social media broadcasts that often lead to customers muting your notifications (this is bad for business).
2. Make sure you give them the impression that you are always available to take their orders. If you are still selling products in your social media DM, you are losing some customers for sure. For instance, in a busy city like Lagos, people who work 9 to 5 will most likely have time to browse online at night and if you are not available to respond to their DMs, then you have lost some sales. Create a storefront where customers can get all the information they need about your products without necessarily reaching out to you. This will eliminate the hundreds of questions you get via DM daily.
3. New customers don't have to stress to find your business and identify what products you sell. Having your own unique storefront outside of your social media page tells customers you are not an average online retailer, it tells them you pay attention to detail and you cherish your brand.

Receive payments online
Paying for products online these days is quite seamless and easy, however, a lot of online retailers still do not see the need to have a payment gateway where their customers can pay for their product seamlessly. The use of account numbers and direct bank transfers is effective for collecting money but it is not very efficient for running a business.
Disadvantages of distributing account numbers online to receive payment
I will simplify why a merchant who distributes their account numbers online or in their DM is not running an efficient business in a few points:
It is hard to keep track of personal payments from business payments i.e funds received from family and friends
Credit alerts, bank notifications and mobile banking account updates are delayed sometimes if the bank is having network challenges.
Potential risk in having your bank details falling into the wrong hands.
Business reconciliation becomes difficult and cumbersome
Tracking profits and expenditure is always a pain for merchants who accept direct credit into their bank accounts
This payment option is limited as banks can have downtime hence, having one single payment option is not very efficient.
Inability to receive funds from foreign customers
The list is endless…
Advantages of an Online payment gateway
Having an online payment gateway opens your business up to a world of endless possibilities. I will highlight some of these advantages below:
Merchants can separate personal funds from business funds easily as payments made via these online channels have distinct narrations and are credited into your personal bank accounts in block amounts.
Businesses can easily track and confirm orders made by their customers. For every successful payment done on the payment gateway, a successful payment notification is sent immediately, and merchants can proceed to fulfil customers' orders.
Fraudulent customers will not have access to the merchant's personal information
Time wasters are easily discharged unlike when you have 500 customers making enquiries in your social media DM with only 20 customers having the intention of purchasing a product.
Business reconciliation and account management become very easy and enjoyable.
Online payment gateways such as https://business.quickteller.com/checkout-demo offer merchants a wide range of checkout options such as Cards, QR codes, USSD, Uncapped bank Transfers etc. With these online payment options, customers are exposed to selecting their preferred payment method. This amazing thing for the merchant is all funds received on the payment gateway regardless of the channel can be tracked from one transaction report.
As a result of the shrinkage in the trade ecosystem, customers transcend borders. Merchants cannot afford not to have a payment gateway where customers in other countries can pay for their products and services. eCommerce giants like Amazon, Ali express, eBay, etc. have shown us clearly, that anyone from anywhere can shop on their platform without stress.
In conclusion, the online retail space is a war zone and only merchants who are willing to utilize technology can make more profit and move their businesses to their desired next level.
One amazing merchant centric online business tool I will recommend is Quickteller Business. Visit https://business.quickteller.com/ to create a free online storefront and start making more money.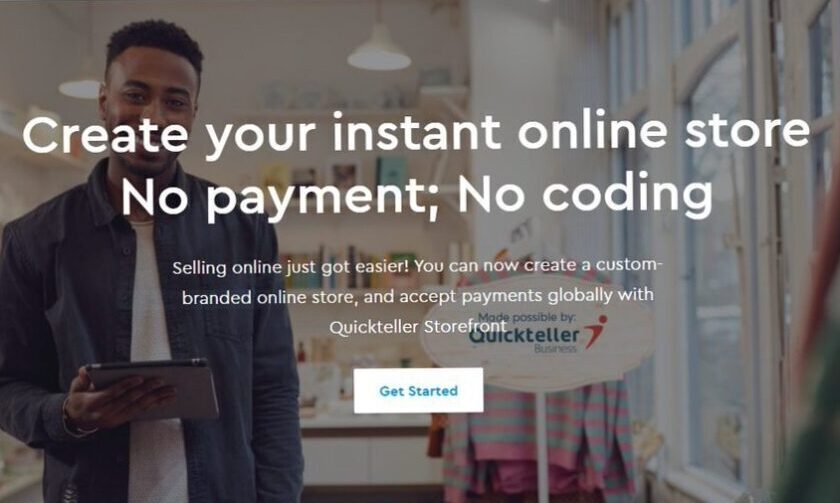 ---