Interswitch consolidates Alliance with ACI Worldwide to boost e-Payment Infrastructure
Africa's leading integrated payments and digital commerce company, Interswitch, in collaboration with real-time payment software leader, ACI Worldwide, has fortified its payment systems by incorporating proactive functionalities to secure and enhance the ecosystem.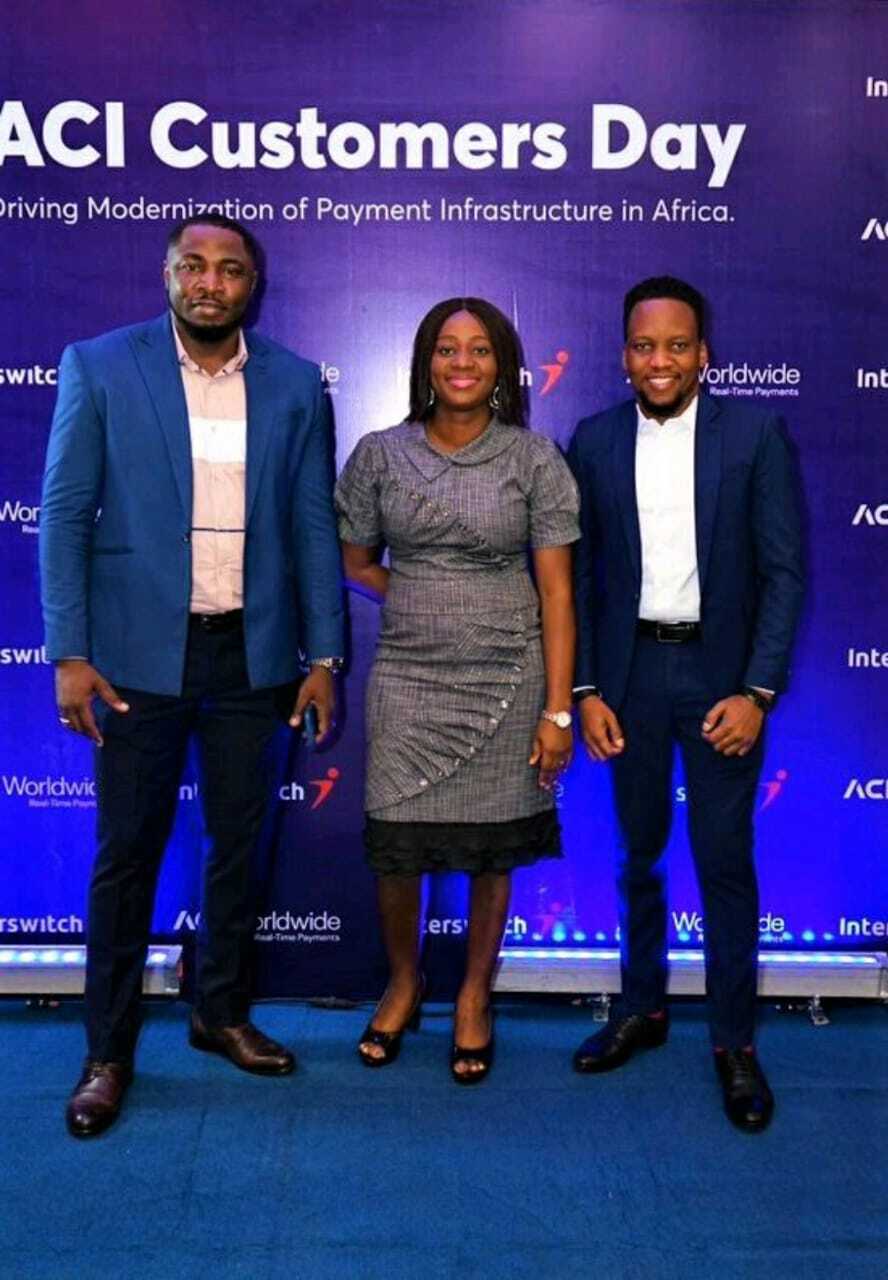 With the continued rise in real-time transactions and digital payments, providing sustainable backend infrastructure to effectively support the increased demand became imperative for Interswitch in setting the standard.
Charting the course for this improvement, and backed by an alliance spanning over 2 decades, Interswitch and ACI co-launched new payment structures at the annual ACI Customer Day heralding a new phase of high opportunity for financial stakeholders with the modernization of payments infrastructure.
Held in Lagos on Wednesday, the event themed Driving Modernization of Payment Infrastructure in Africa was attended by top-level executives from both corporations, including Mitchell Elegbe, Founder/GMD, Interswitch; Jonah Adams, Managing Director, Interswitch Systegra; Micheal Nel, Sr. Principal Solution Leader, Middle East, Africa & South Africa, ACI Worldwide; Damon Madden, Principal Product Sales Specialist, Middle East, Africa & South Africa, ACI Worldwide and Brett Stevens, Sales Director- Africa, ACI Worldwide.
Among the array of new solutions developed by ACI and driven by Interswitch are single-issuing platforms for all payment types, digital payment acceptance for acquirers, enterprise payments platforms, secure omnichannel payment processing platforms, cloud based digital business banking and real-time enterprise fraud management.

In his address, Adams revealed that the purpose of the Interswitch-ACI Customer Day was to drive stakeholder engagement, explore insights and show appreciation to customers, including banks, fintech companies and government agencies.
He explained that the 20-year partnership with ACI Worldwide has opened the pathway for several entrants in Nigeria. These institutions have leveraged its world-class technologies and infrastructure resulting in tremendous growth and opportunities for new investors within the industry.
Taking into consideration the dynamism of customers, he lauded ACI Worldwide's foresight and prompt delivery in solving current and potential issues, whilst also supporting banks to drive growth across their e-payment, retail and corporate payment businesses, through its diverse solutions.
He described the Interswitch-ACI Worldwide partnership as a complimentary one driven by scalable solutions and innovative technologies that enables seamless payment capabilities and facilitates connectivity between Nigerian banks, thereby equipping them to deliver value-added services to customers.
He said, "Similarly, it was a way for ACI Worldwide to introduce six new payment infrastructure and new capabilities that ACI has brought to the market like issuing and acquiring, API management, Open Banking and Immediate payments.
Speaking to Interswitch's expansion initiatives facilitated by reliable partnerships, he opined that, "At Interswitch, we are executing a strategy called 4.5.6 with the sole purpose of establishing 4 regional placements across Africa within 5 years through 6 strategic business divisions."
On his part, Stevens stated that the ACI Worlwide and Interswitch partnership cuts across 22 countries in Africa, as they have actively supported the expansion of Nigerian banks to other African markets such as Kenya and Dr Congo, adding that the goal is to serve 1.37 billion people in Africa.
According to him, there is an appetite and enthusiasm across Africa to increase financial inclusion and use real-time payments to build the continent's future digital economies.
"ACI leads in real-time payments globally and we see our partnership with Interswitch cut across traditional card-based payments, and non-card base payments, with our main focus being on fraud and financial crimes management in Nigeria. We are committed to sharing new developments and helping to grow e-payments platforms," the Sales Director added.
Taking on a consumer angle, Uche Chigbo, Acting Director and Senior Special Adviser, Nigeria Identity Management Commission, (NIMC), spoke extensively on how to leverage the government's modern digital identity infrastructure for financial services across Nigeria.
She described the National Identity Number (NIN) card as a smart card with embedded information that could be used to validate the identity of cardholders and process financial transactions.
Interswitch and ACI Worldwide share a mutual commitment to driving digital transformation via the implementation of cutting-edge infrastructure and solutions to optimize business efficiency, drive stakeholder partnerships and boost the payment landscape across Africa.
---