Morning Or Evening; When should I work out?
Working out is great, but deciding the best time to work-out can be tricky. If you are a morning person or an evening person, choose a time that works for you.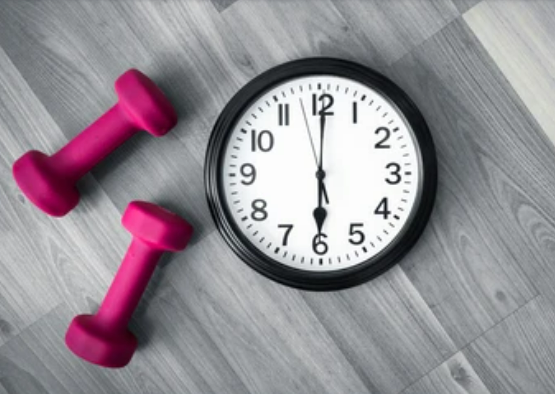 When is the best time to work-out during the day? That's the million-dollar question we've been unable to answer.
Most fitness instructors will advise you to pick a time that works for you, as long as you can stay consistent with your fitness goals.
We did a little bit of research, and we found pros for both working out in the morning and in the evening. We'll allow you decide for yourself when you are done reading this.
#TeamMorning – Start with a fitness high!
If you are a morning person and you feel working out in the morning before jumping on that important task or business call is for you, here are some benefits to help you make your choice easily.
Fewer Distractions: The day is still young; you will be less prone to distractions. You are more likely to focus better because your mind isn't busy with the day's work yet.
More Overall Energy- Regular morning exercise is excellent for boosting energy and reducing fatigue. By exercising early, you may feel energized throughout the day.
Better Focus: Physical activities improve focus and concentration regardless of when you do it. But if you have trouble focusing during the day, a morning work-out might help you focus better
Appetite Control: Exercise helps regulate your appetite by reducing hunger hormones. However, working out in the morning may control your appetite even further.
Improved sleep: Having trouble sleeping? Early morning work-out might be just what you need to get a good night's rest.
#TeamEvening- End with a bang!
If you have to jump on the road early in the morning to beat the traffic to get to your place of work. Maybe you would like to work-out in the evening, here are some benefits of working out in the evening.
A stress reliever: After a long day at work sending emails and circling back to files, a great way to ensure your brain remains strong and healthy is to do evening exercises.
A calm and clear mind: Adulting is stressful enough! Exercising before you hit the bed can take your mind away from worries and makes you feel good.
Release Body Tension: Sitting and standing for hours is not child's play and muscle stiffness becomes inevitable. To prevent this, evening workouts provide relief from muscle tension and make you feel utterly relaxed.
Enhance Sleep Quality: The National Sleep Foundation recommends you exercise three hours before your bedtime as exercising gives a burst of energy. After working out in the evening, you will be able to get a good night's sleep and your muscle will be in a relaxed state.
Did you get your answer, have you decided when you will start working out? We are glad to help.
In addition, at Verve, we want you to achieve your fitness goals this year. We would like to invite you to our VerveLife fitness party. VerveLife is an all-encompassing fitness experience that combines exercises, music, fun, networking, healthy food, games, and a lot more.
VerveLife 5.0 is around the corner, and we are turning it up in more cities in Nigeria this year. The VerveLife fitness train will be stopping in Enugu, Benin, Uyo, Lagos, Abuja, Port Harcourt, Ibadan, and Asaba. So, get ready because it's going to be LIT!
Want to join the VerveLife 5.0 fitness train? Click this link to pick a centre close to you and register your attendance.
If you are a fitness vendor, click this link to register as a vendor if you are selling fitness wear, healthy snacks, juice, smoothies, fitness accessories, and more.
We can't wait to have you, join Verve and thousands of fitness enthusiasts like you across the nation on the journey to wellness while you get your fitness on!
Visit our social media pages @Vervecard to stay updated.
---