Muyiwa Asagba: Interswitch Gave Me the Challenge I was Looking For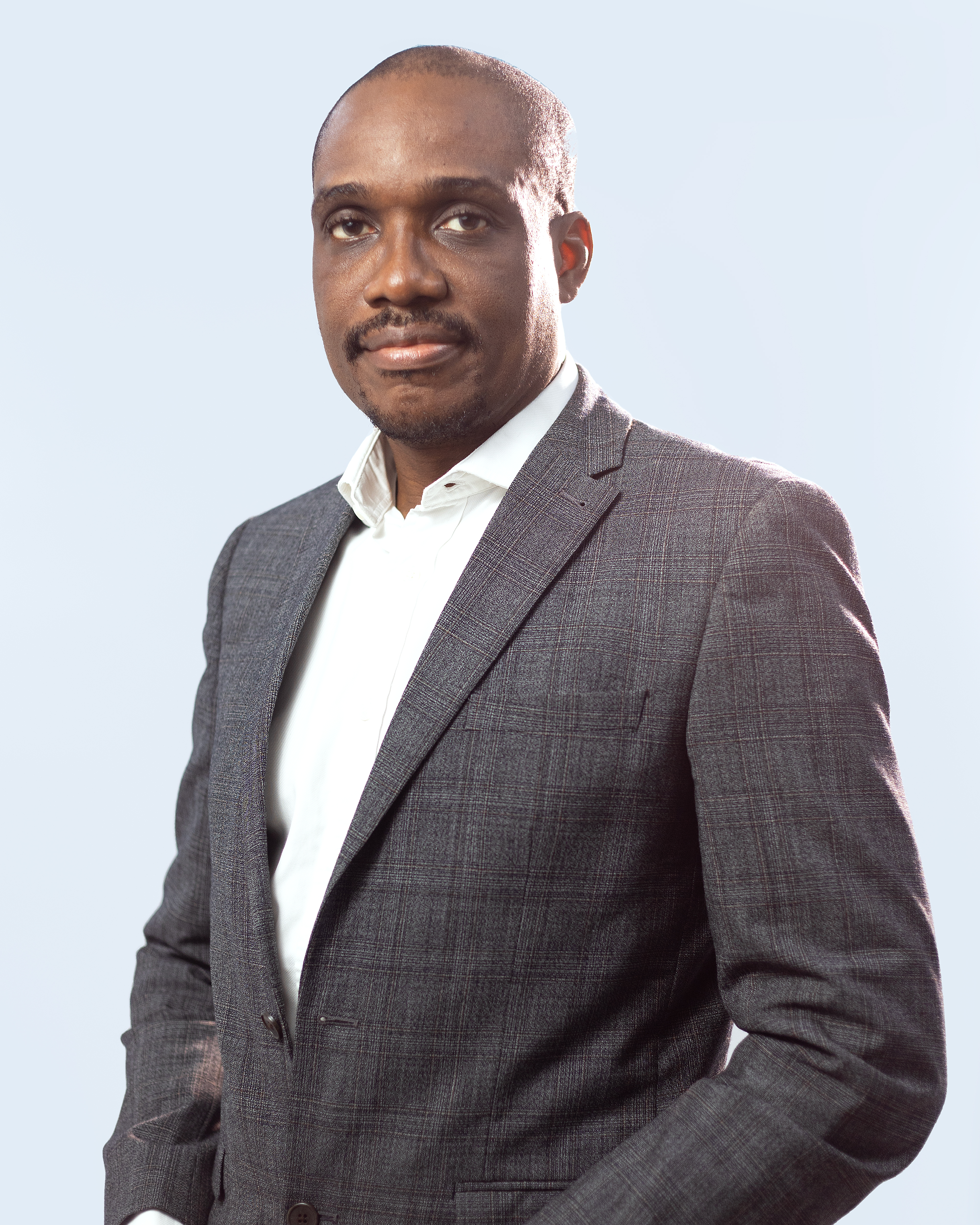 It's been almost two decades since Muyiwa Asagba Joined Interswitch. In that time, he has risen to become the Managing Director, Digital Commerce and Merchant Acquiring (Interswitch Paymate). But Muyiwa's journey has not been without its ups and downs.
In this Interview, Muyiwa takes us through the humble beginnings of the place we now know as #TheSwitch and shares with us how his wife helped him to make one of his biggest career decisions.
___________________________________________________________________________________
How did you get into the Switch?
I had finished University and done some training, so I was looking for a job. I sent my CV to a number of people, and eventually got a job in an ISP company. While I was in the company, I stopped looking for a job. At some point, coincidentally, Mitchell came to the company where I was working, and we had a chat. I think my CV had already been reviewed by someone else in Interswitch and eventually, they called me for an interview. I did okay in the interview and then I got a job.
How did you feel when you resumed at Interswitch and discovered it was then a small company?
Where I was working before joining Interswitch was also a small company. I didn't mind working in a small company. Back then, there wasn't anything like Fintech. We only had banks as the big companies to work for. It was either banks or oil companies or small IT firms. I had been chasing all those "big" options before I got my first job. When the Interswitch opportunity came, it sounded interesting and challenging. That drew me in. I was still fresh from school, so the size was not a problem at all. The excitement of doing something challenging was what was driving me.
Did you plan to stay this long at The Switch? What inspired your stay?
It wasn't on my mind how long to stay when I started. I just wanted the challenge. I had just finished training for one year on how to build software. I was hot and needed a place to expend my energy. So there was no problem with where to work. When I joined Interswitch, it was more about using all the skills that I had gotten. I kind of figured out that at some point, I would be at a good place. I didn't really put any timeline while coming in.
Why have I stayed so long? There were some things I was looking for. A groundbreaking quest to make a difference was one. And these quests kept on coming on at Interswitch. You finish this one, then you are moved to something else or new. It was just like there wasn't really a dull period for most of the time. Secondly, there was a good reward for hard work. And the third thing was having an environment with a culture of integrity.
During your early years in the Switch, did you envisage that the company would become this big? And did you ever consider leaving at any point?
I never thought it would be this big, I am not sure anybody did. Only people in the Management team knew how really large the vision was. I just joined and they said, "do this job" and I tried my best to do it well. It took me about nine months to fully understand even the work I was doing. At one point, while designing one of the projects I was working on, I realised we had stumbled on something really big. I told my manager we were creating a "monster". I don't know if he believed me but I could tell. Eventually, I was right. We had created something significantly huge and there were many other projects and products like this. At a point, I recall working Monday to Sunday to birth the vision. I'm glad it all turned out big!
Did I think about leaving? Yes. I thought about leaving when I was asked to go to Uganda. I got married in 2009 and was asked to go to Uganda in 2010. It didn't make sense to me because I was just trying to settle down after working so hard. At that point, I was like, who did I offend? Why are they trying to punish me? That was when I told myself it was time to go. Then my wife came home one day and asked when we were leaving for Uganda. She had resigned from one of the top international banks so we could leave for Uganda. Looking back, we both can say that it was good she did that because going to Uganda was one of the best career decisions that I have ever made and if she didn't inspire us to go, I would have left Interswitch.
How is the Switch different from when you joined?
A lot has changed. Interswitch is much more diverse. Yes, we had different people from different backgrounds but there weren't so many people, we had just 20-30 individuals with different personalities. But now, it is over a thousand and each person comes in with a unique personality. A mixture of over a thousand people is a lot. We all rub off on one another which is great for diversification and inclusion.
What's your most memorable day at The Switch?
It was the day Mitchell came back from Abuja and said we had just won the Federal Inland Revenue Service project and I think for me that was probably the most memorable day because when you think back now, it was the banks and the Government of Nigeria trusting us to process all the taxes for the country. It was like a very proud moment for me personally because I was on that project and it turned out to be very successful.
Interswitch is 20 this year, where do you see the company in the next 20 years?
What I see is that Interswitch is going to get bigger and bigger, and better. I see clearly that we will become, or we probably are already the largest payment company in Africa. I see us on the same level with say a Visa or Mastercard internationally. Having that kind of massive brand. In fact, going beyond Africa is what I see. It's just going to expand and get bigger than what it is today.
What's something you wish you knew earlier in your career/life?
I think I wish I'd read more books. Now I read mainly about a book in 2 months. I also wish I had gotten a mentor. Having knowledge and insights are critical to growth.
What is that one book that shaped you and aside from books, do you listen to podcasts, and do you think that helps
There are so many books. I read a lot so I don't know which one, but I have to say How To Win Friends And Influence People by Dale Carnegie, was one of the books that I read early that pretty much shaped a lot of my relationships and made me see life very differently. I read it very young. I must have been less than 20 when I read it.

Piece of Advice for newbies joining The Switch
Fundamentally, Interswitch is always trying to go into the future. We are always trying to do the next big thing. It's part of the vision of the management. For new joiners, it might not make sense but my advice for you is to navigate and excel in it by trying to figure out the best way to achieve the company's vision and the company will reward you. Look at the challenges the company is trying to solve and try to make sure that you are putting in your best and getting the knowledge you need to achieve the vision.
---