Quickteller and Verve Celebrate Africa's Rich Cultural Diversity at the 9th AMVCAs
On the night of Saturday, May 20th, 2023, the Africa's Movie Viewers' Choice Awards (AMVCA) lit up the skies of Lagos, dazzling attendees with its brilliant array of African stars, moviemakers, and cinematic masterminds.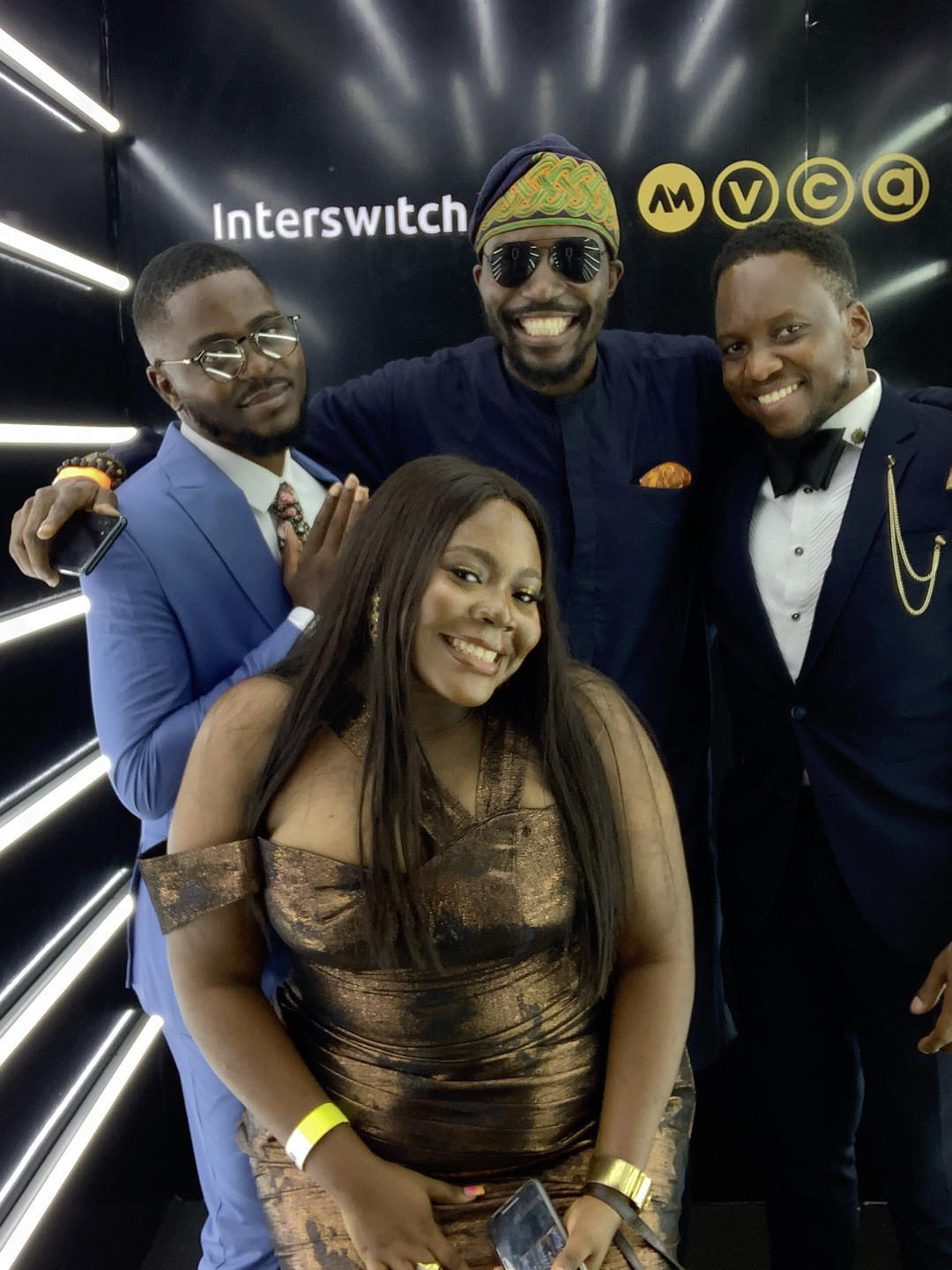 Hosted annually by Multichoice, the AMVCAs have come to be seen as the highpoint of Africa's cultural diversity, celebrating exceptional productions and performances that have enraptured audiences across the continent and around the world. Now in its 9th year, the three-day event was a melting pot of creativity and inspiration, showcasing the best of African talent.
The awards night, which took place at the prestigious Eko Convention Centre, was a culmination of the three-day event lineup which was proudly supported by Interswitch Group's brands - Quickteller, the leading consumer digital payments platform and Verve- Africa's leading payment cards and digital tokens brand.
Joining other film industry giants and senior representatives from the corporate sector for the awards presentation, was Interswitch's Group Head, Brands and Communications, Tomijogun Ogunlesi, who presented two awards - Best Movie (Drama/Comedy) West Africa and Best Television Series (Drama/Comedy), adding to the glamour of the event.
But the AMVCAs were not just about awards. This year, the event lineup also featured a cultural exhibition and runway show that displayed the opulent designs and colors that are quintessentially African. In addition, was an after-party that closed out the exciting events.
Interswitch is a fervent supporter of Africa, Africans and African industries including the creative arts industry, believing that the growth of the industry will not only create jobs and boost the economy but also help to tell Africa's stories to the world. The AMVCAs, with its array of talented starts, filmmakers, and television producers, provided the perfect platform for this purpose.
Quickteller and Verve's sponsorship of the 9th Africa Magic Viewers' Choice Awards was a testament to their commitment to supporting Africa's creative landscape. Their contribution not only celebrated Africa's rich cultural diversity and talent but also recognized the hard work of those who have dedicated their lives to telling Africa's stories.
In an age where the world looks to Africa for inspiration, events like the AMVCAs play a crucial role in showcasing the continent's creativity and talent.
In all, the 9th Africa's Movie Viewers' Choice Awards was a spectacle to behold. Quickteller and Verve's sponsorship added to the glamour and excitement, resulting in a glamorous event that left a lasting impression on all those in attendance and the millions who watched the live broadcast from their homes. It was a night to remember, a night that celebrated the richness of Africa's cultural heritage and the boundless talent of its people.
---