Send Me Your Invoice - A Tested Hack For Stress-free Invoicing
You are either creating invoices, sending invoices, following up on sent invoices, sometimes paying invoices, or reconciling invoices. Is there a better way to invoice right? Let's find out!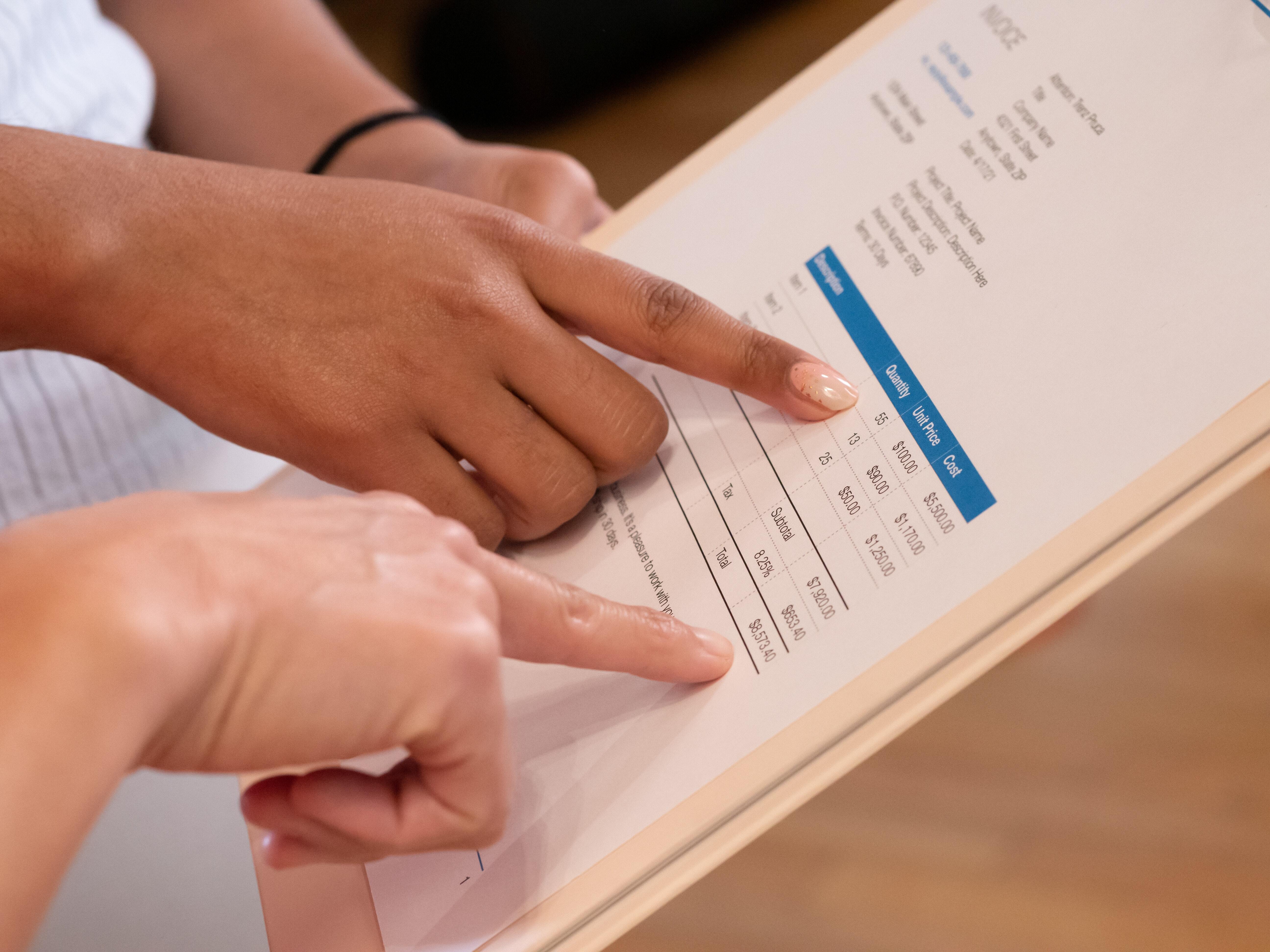 Invoices are a big part of any business owner's life, you are either creating invoices, sending invoices, following up on sent invoices, sometimes paying invoices, or reconciling invoices. For something that features so often in your life, it's only fair that it is easy to create, access, edit, share, and reconcile.
And that is why you need the Quickteller Business Invoice feature. The Quickteller Business Invoice feature is digital invoicing on steroids. Wait, I have proof. Keep reading, and you'll soon agree with me.
It's already customised for you
Since you already have a Quickteller Business account, your logo, business name and all other details are already entered in. All you have to do is fill in the details and figures and you are good to go.
It's digital payments enabled
Forget the era of sending an invoice, and then sending an account number; or typing in an account number on a corner of the invoice, it's typically so tiny and difficult to retrieve. Copying out that tiny phone number is sometimes the reason your payments are delayed because you must wait until your customers can muster the dedication and doggedness required to copy it out. I digress. It's way easier on the Quickteller Business invoice, a payment link is already embedded. Once your customer clicks the Pay button, they are offered multiple channels via which they can pay you. Think about it, receive invoice, click button, pay, and move on. It's great for both you and them.
How many times have you created 10 versions of the same invoice because the customer kept changing something, adding orders, correcting addresses and whatnot? Forget about labelling the same invoice multiple times, fall in love with the edit button. When the facts change or orders are amended, you'll simply click on the edit button to update it and your customer will receive the updated version, pronto.
Yes, the 'share' button is not news, what is news is that even if you do not share, as long as you input your customer's email address, they will automatically get the invoice you created for them. Talk about multi-tasking, and invoicing on the go. And if you would rather share via social media, the famous share button is also at your disposal.
It's easy to track and reconcile
Wondering how many invoices you have unpaid and who's owing you? No need to wonder, just click and see. Details of payments of all your invoices are accessible on the Quickteller Business platform. You can even decide to split payments into multiple accounts as they come in. You can tell how much you've earned in a week, a month, 6 months, or whatever duration you want and how much you are expecting to come in.
Absolutely, no subscriptions, hidden charges or maintenance fees, it's just one of those possibilities you enjoy when you activate your Quickteller Business account. There's no special set-up required, it's so easy you'll create your first invoice in a few seconds, and you won't even notice.
Next time you get the very pleasant request – send me your invoice – you now know what to do. Simply log into your Quickteller Business account, check the menu pane on the left, click on the invoice and get cracking. Here's to ease, convenience, lots of invoice requests and even more prompt payments. Amen!
---