Stepping Up, Building Trust & Scaling an Online Business – Gbemisola's Made in Africa story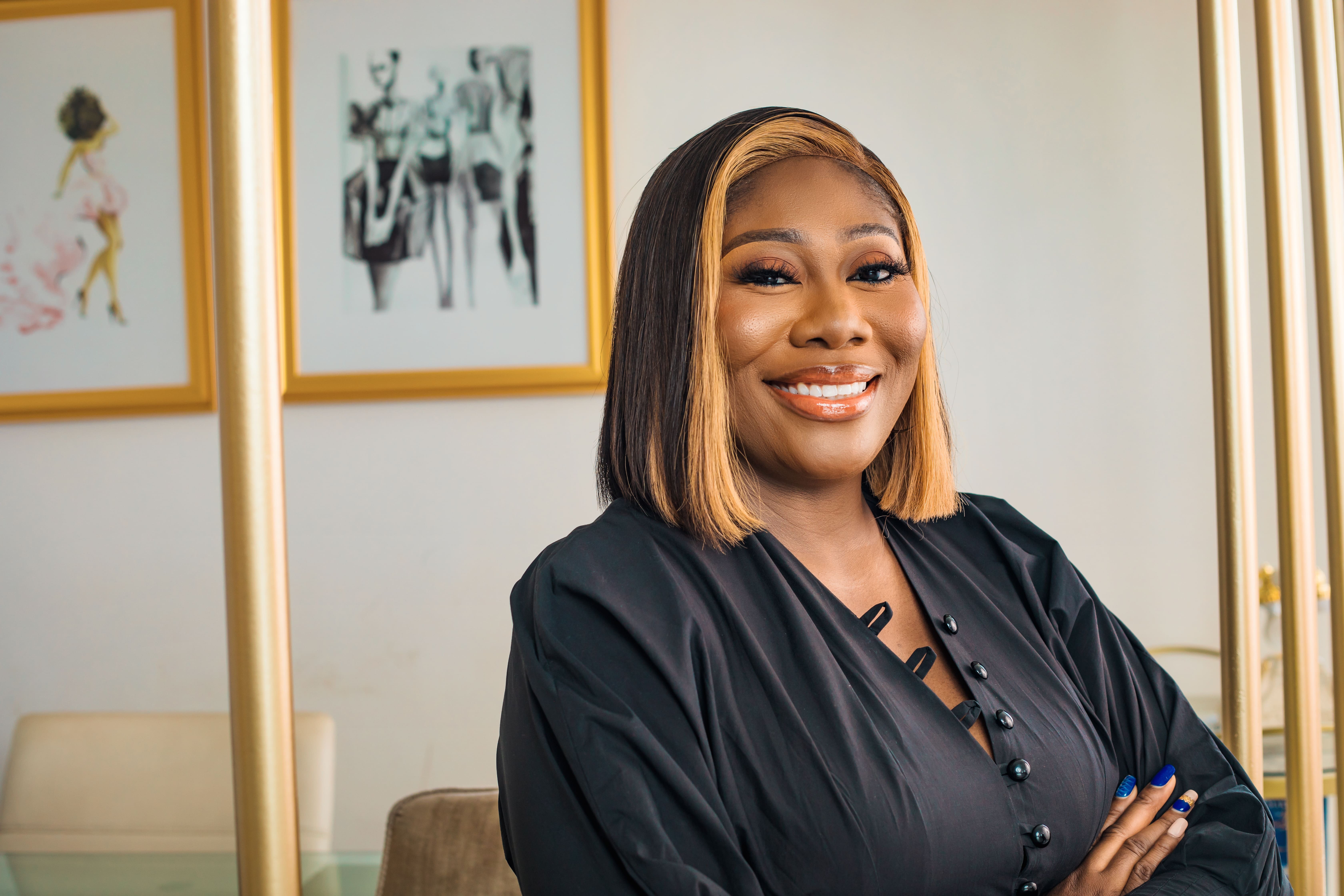 Made in Africa is an exclusive spotlight series focused on amplifying the voices and works of founders and businesses who are empowering Africa with great products and services.
------------------------------------------------------------------------------
When life gives you lemons, make lemonade they say. This saying summarizes how Gbemisoke Shoes came to be 7 years ago! In this month's Made in Africa Series, we sat down with the Popular Media personality cum entrepreneur, Gbemi Olateru-Olagbegi, the Founder/CEO of Gbemisoke Shoes. In this interview, she talks about how she started Gbemisoke Shoes, her experience so far, and how she has been able to tackle some of the challenges of running an online business in Nigeria.
Tell us about how you started Gbemisoke Shoes.
Gbemisoke shoes started officially in 2016 as a result of the difficulty in finding my shoe size. I noticed that most stores, even abroad, would only go up to a size 10 and that wasn't sufficient for me because I wear 11 which is an EU 43/UK 9.
When I moved back to Nigeria, it was a bigger problem because there weren't stores selling online so I decided to start selling shoes. When I'd go abroad for summer, I'd take an extra suitcase, buy shoes in bigger sizes, bring them back, and post them on Facebook/BBM to sell. From there, I did more research and decided to create my own shoe line. I travelled to a couple of places, did some research and the rest is history.
Your business has been largely digital, what has the journey been like?
Starting out, I did not have the capital to get a store. So, we decided to start out with social media. We would post pictures of the shoes that were available on WhatsApp and Instagram, and people would send us a message or even call to place their order; that was how we started off. Eventually, we built a website for Gbemisoke Shoes. We have pop-up shops occasionally, but we were primarily online.
Then our customers made payments through bank transfers. Basically, everything was online, and this made things a bit easier to run as we didn't have a storefront.
What do you think is the biggest challenge with doing business in Nigeria?
I think one of the biggest challenges for a business owner in Nigeria is access to funds - trying to scale, and access loans. Another thing is the 'Nigeria' factor. Different things happen, you know, your dispatch men being pulled over by all kinds of uniformed men or area boys, etc. Trust is also a big factor. A lot of customers have been scammed online, especially by businesses that are online, so differentiating yourselves from these scam businesses could be a bit of a challenge. 
How you have been able to tackle the issue of trust as an online business?
Apart from the fact that people knew me, as I had worked in the Media, I think that being on a platform like Quickteller Business legitimizes your business and people are more rest assured that you are not going to scam them or run away with their money. Lots of people are very afraid of being scammed, and in this economy, you really do not want anybody running with your money.  
A platform like Quickteller Business really makes things easier. For example, I can create payment links, I can keep an eye on my inventory, and create an invoice. Also, I can track what is going on, who paid for what etc, all these things that we had to do manually. I know that there are apps for invoices and other things but with Quickteller Business, everything is in one place which enables you to seamlessly figure out what is going on. For example, this month we sold more of this design, we did xxx with this person, and this person is the person who has bought the most. Basically, it gives you all that information in one place and it just makes your life easier as a business owner. 
Tell us about an experience in your business journey you will never forget. 
Let me start by saying that the shoes are not made in Nigeria. They are designed here but the factories that make them are abroad. The process is, we send them the design and payment, they send us samples and after we approve the sample, they then send us the full shipment after a while.
I remember this one time when I first started out, I got this shipment, it was a large one. I was excited, opened all the cartons and I could tell right away that the quality was not it at all. I was very, very sad. I literally sat on the floor and cried for like 2 hours and contemplated quitting the business. Eventually, when I got a hold of my emotions, I was like – "what is the logical thing to do?" So, I wrote to them, recorded videos, took pictures and showed them why I was not happy with the quality and after a little back and forth, I got my money back.
 You are going to have those moments as a business owner.  
How have you been able to scale your business?
I think one of the issues we had in the beginning was trying to scale too fast. We should not have started with 600 pairs of shoes for our first set. Over the years, we learnt the market, we learnt the business and now we create less per style/collection because we now understand the market. Also buying power is not what it was a few years ago so we create less; perhaps half of that [600] right now per collection.  
What is your advice for people trying to start a business in Nigeria?
If you are trying to start a business in Nigeria now, please try to do your research. Even if you cannot afford to pay someone to do it for you, just do your research because the economy has changed drastically especially over the past few years due to covid, the exchange rate etc., all those factors affect us, and you need to figure out what you are going to do; how you are going to sell it and be realistic about things. For example, if you are selling shoes, do not think you are going to sell 100 pairs or 1000 pairs or whatever else you are selling.
It is better for you to start small and then start to scale slowly than to just jump in there. Take it slow, DO YOUR RESEARCH and do not freak out when things do not go the way you planned because things always change. This is an interesting country that we live in.  
What do you think entrepreneurs need to thrive in Nigeria?
I think that Nigerian entrepreneurs need the following:
- A secure country: If your country is always in the news for insecurity and all sorts of bad press, your foreign investors are going to run away. Even your best brains will find a way to leave the country and it is just not an encouraging environment at all.
- Economy: Please find a way to fix the economy. Whether it is through electricity or whatever it is that needs to be done. It is important that we fix it because if we don't fix the economy, people cannot buy what we are selling.
- To the financial institutions, please give low-interest loans to business owners, not just agriculture, not just tech, but some of us in other businesses too. Please, we need your help.
Off the top of my head, I think these are things that I would need as an entrepreneur. We need that security; we need that stability, and we definitely need money to be able to make our businesses thrive. We need education as well, as it is quite difficult to find competent staff which boils down to education as well.
Thinking about starting or growing your business? Get visibility with Quickteller Business. Create your free online store in 5 minutes or less with Quickteller Business Storefront.
---