Tomilola is Taking Financial Services to The Grassroots With Bankly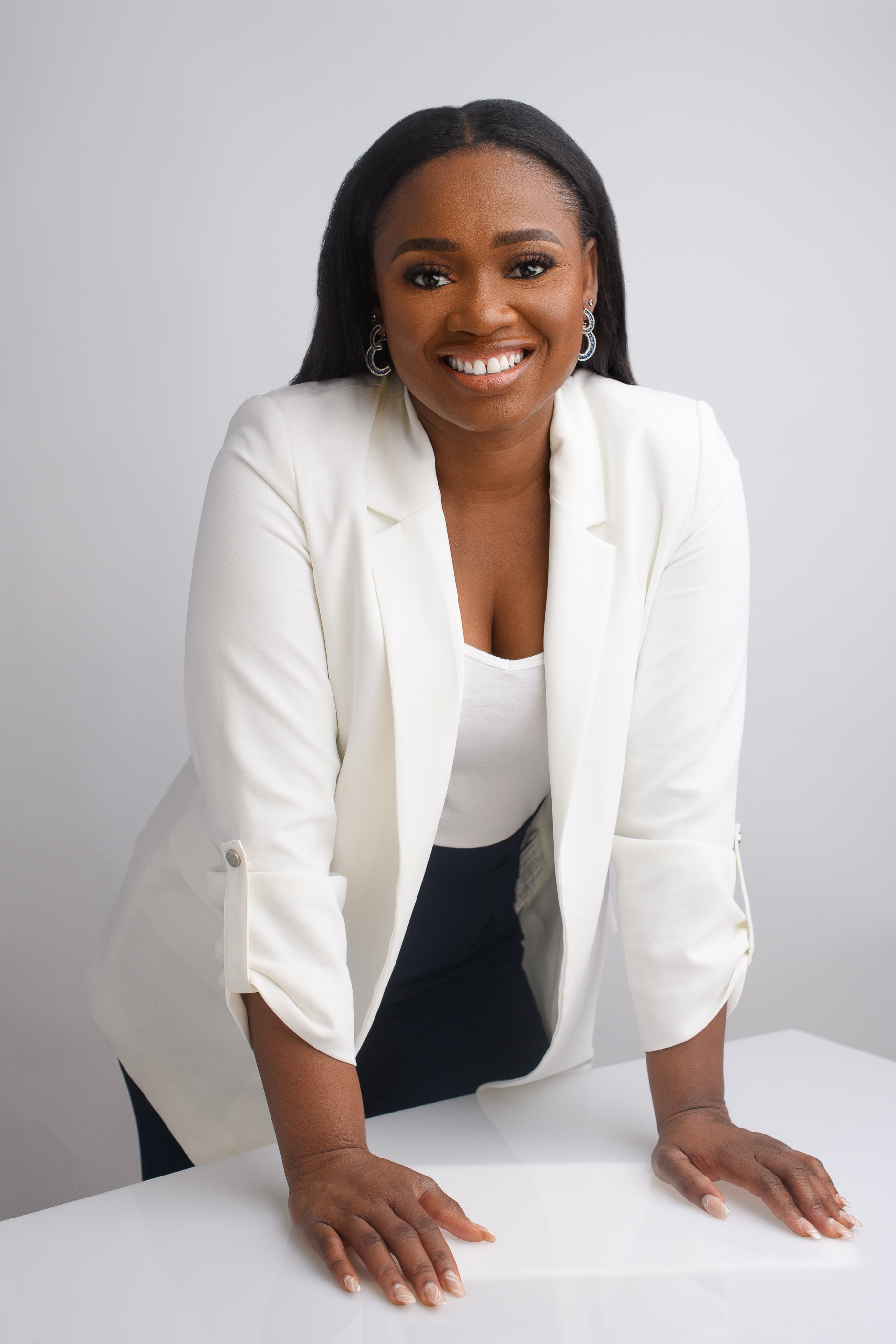 Made in Africa is an exclusive spotlight series focused on amplifying the voices and works of founders and businesses who are empowering Africa with great products and services.
------------------------------------------------------------------------------
Tomilola Majekodunmi is the Founder and CEO of Bankly. With a career spanning over 10 years in the financial services industry, she is no stranger to the challenges bedeviling the financial space. Her quest to solve some of them led to the establishment of Bankly. With Bankly, Tomilola is choosing a path less travelled by Nigerian fintech companies – providing the digital infrastructure to store and move cash for Africa's financially underserved population. Since she started, Tomilola has never looked back. She shares with us how she is navigating her role as Bankly's numero uno in a male-dominated tech industry.
How's been the journey so far? Can you describe it in 3 words?
Challenging, exciting and continuous. It's just like you start a race, and it never stops.
How does it feel to be a female CEO in a male dominated industry? Does it make the work any easier?
Point blank, it's not easier. Sometimes, the challenges are unconscious from the people who have a bias and they are not even aware. The challenges are there. It's definitely more difficult, and it's in two ways. Sometimes it's subtle, sometimes it's obvious.
Tell us what Bankly does in one sentence
Bankly is a hybrid financial services company, we are using technology and people to solve access to financial services.
At what point did it dawn on you that Bankly had to come to life?
This is interesting. I think 2020 was the year Bankly evolved into agency banking, and it was an interesting time for a lot of people because of COVID. Seeing how the business grew, irrespective of the challenges that we were facing around COVID restrictions, teams, remote working and even funding as a company; and seeing how we were growing irrespective of that, I think it was then it dawned on me that this is real. It wasn't something that will be easily shaken away by every little challenge, this was here to stay. So, I will say 2020 was the year that it dawned on me that this was an existing company. Also, to give you an idea why that was the time, we launched our pilot around August 2019, and at that time, we were only doing savings, so it was in March 2020 that we started taking feedback from our agents and testing agency banking. We also evolved and started what Bankly is known as today in 2020.
How is Bankly different from other financial institutions offering agency banking?
When Bankly started, we were not an agency banking company. What most people know today as Bankly right now is a part of a group called 5554 Technologies. Within 5554 Technologies we have Bankly, which is doing agency banking, and we have more recently, a Microfinance bank. When we started, Bankly initially started as digitizing savings. Our focus were the three challenges that were faced by people who deal with cash, which were the Alajos, the people who were in the market, the people who were saving with agents who were the Alajos at the time and losing their money. Security, price, and access were the issues we were solving for. That was why I said we evolved. We did a slight pivot as Bankly in 2020 because, first, we were testing when we
launched. Secondly, the agents started demanding that it was difficult to take cash to the bank, so they wanted POS terminals and we evolved into that. In differentiating when it comes to Agency Banking, agency banking like banking, is a utility service, so it's only differentiated based on service delivery both on the technology side and the people side. You just have to make sure that your technology is easy to use because of the segment you are dealing with, and you also have to make sure that you are able to foresee or understand their needs, because you are dealing with a segment with low knowledge and low patience and their needs are always instant. So you have to always be ahead of the game to know what they will need and be able to respond to them quickly.
You worked in Meristem for 4 years, does this experience have an impact on your own business, and do you think entrepreneurs should work for others first before starting their own business?
I don't want to give a one size fits all answer. I don't think it's a yes or a no. I think we are all different, and several things work for all of us. Working before starting Bankly was definitely helpful. It helped to just expose you to how systems work, it exposes you to how cultures are supposed to be built in an organization, it exposes you to how structures are supposed to be done. Meristem came from a startup founder-owned business, so it was easy to see all the things that were ongoing to build it. But I don't think working before venturing into entrepreneurship is compulsory. It's helpful but not compulsory for a founder to have worked somewhere. Although, I think you need to have knowledge about the industry, whatever way you have to get the knowledge. You have to get it because there is a learning curve. You either get that learning outside of your company or you get it while you are building. There is always a learning curve. It is now up to you at what part you want to place the curve. Do you want to place it ahead of when you are starting or you want to learn as you go? It's up to you. It's not a one size fits all. But if I was to do it again, I will not just work in Meristem, I would probably have gotten the opportunity to work directly in companies that are even closer to what I am currently building.
What can you describe as your biggest accomplishment since 2019 that Bankly was established?
I think on a journey of building something, it's a journey you don't want to do alone. You need to get people on the journey in many ways. You need a team. You need people to join you to build it on a day-to-day basis. You need people to join to build it from an institution. You need partners, and of course you need investors. So, my biggest accomplishment is the people and the quality of people I have been able to convince to join me on this journey even when it wasn't even clear. So every day, I am just in awe of people, even most recently, some of the people that have decided to join us right now, and in the future, some just coming on board. I am just in awe of how this people are, they are phenomenal at what they do, they are intelligent people, I am in awe of the partners like Interswitch that have taken a bet on us, worked with us irrespective of how small we were at the time and even as we grow and willingness of being able to get those people to join me on this journey. I think that's my biggest accomplishment and that's what I still look forward to, to see how this vision can go away from just being in my head and become other people's vision.
How have Interswitch's products helped in your company's operations?
I am going to answer this question honestly, as if I am talking to a neutral party. And I have to say, Interswitch has been phenomenal. There are so many things we would not have been able to do or test or even just try without Interswitch and I have to say that Interswitch should realize how much they give to the industry, and actually be able to leverage it in a way to do more for the industry. They are truly the grand dad of the industry, and a grandfather wants to see his children thrive. They have built products and systems that are helping us. Over the last two years, my business cannot run in a day without using at least one Interswitch's product, that is how much of a foundation they've built that everybody can layer on top of it. There is so much more that can be done though, but I will say that the products so far have been phenomenal. We wouldn't have Bankly today if we didn't have the infrastructure and the opportunities that Interswitch has built over the years.
What government policy has had the most impact on the business?
I don't want to state a particular government policy, but I will say that what government especially policy creating government agents, what their biggest impact on the business is the uncertainty and the fear as a founder you have about what can come up tomorrow. You plan from a place of not knowing, without the certainty of what they could come up with tomorrow. I think that's the biggest one. I don't want to highlight a certain policy because sometimes their policies are double edged sword, it's not bad in itself. Some policies have come out that I think are great, but not well executed, not well implemented, and does no value for you. The lack of clarity, the uncertainty and the fear of what next is the greatest impact that government policies have had on the business.
What are your thoughts about the Fintech landscape in Nigeria?
The fintech space in Nigeria, I dare say Africa compared to the world, is still in a high growth phase. It seems like there's a lot of hype, but we are not close to what the global market has achieved when it comes to financial technology. We make a lot of noise, but there is still a lot of room for growth. There is still going to be a lot of investment coming into the space over the next 5 – 10 years. First, when it comes to where the Fintech landscape is, there are so many opportunities if you are ready to do the right thing. My thoughts are also around the fact that there is a lot of work. I think people in the industry misunderstand what it takes and so people come into the industry not equipped enough for what it will take for them to grow. In the future, there is going to be separation of the wheat from the chaff, there is definitely going to be those companies that won't survive the next phase in the evolution of the landscape because in the early days everybody can come in. As it gets mature, only the well baked, only those who are well equipped, who are putting in the investment from a more corporate governance and institutional base would survive. We would see a lot that will fall by the wayside. But it is actually a good thing because the industry is maturing and getting to where the big and the well-equipped players can last longer. Thirdly is that we are going to see a lot of good consolidations, collaborations and exits. We would see that over the next decade. Those that survive the second phase because they were built to last will collaborate and become bigger institutions. So there will be collaboration, there will be mergers and acquisitions, both local and global players coming together. And that's where you will start to see the kind of maturity and the kind of return on investment both for the founders and the investors, and for every stakeholder within that ecosystem at that maturity stage. Finally, I think we will need to continue to invest in talent. Another thing beyond just the corporate governance and just putting the right systems and structures, is building an institution that helps talents to thrive, and then replicating knowledge as quickly as possible. Those are the things that the Fintech landscape will need to invest in critically in order to survive. We will need to also come together, there has been a lot of silo work, there's been a lot of fintechs on their own. There needs to be a coming together of fintechs to engage the government, to engage with regulators, to engage as a group rather than individuals minding their business. That will just show that we are moving away from baby stage to more growth stage before we get to the maturity which is where we need to be.
As a CEO, your job can be demanding. Do you ever have time to relax, or go on vacations?
Yes, I relax but I never tune off. That's why I mentioned earlier that it's a continuous work. The only time ever that I have been on a holiday that is not a working holiday was when I got married. During my honeymoon. On my wedding day, a crisis happened, and while I was dancing, someone came and whispered to me that this just happened, and three things came to my head. I asked three questions and said don't talk to me till tomorrow. I still had to work mentally, sometimes, working is not in front of a laptop, working is mental. What are you thinking about? Relaxing and vacation is mental. Can you sit down and say I am not going to think about this today? Impossible. So that's why it's continuous. And that's what people should know. Entrepreneurship never ends. A 9 – 5 can switch off and say I am done with work, but as an entrepreneur, you are going to bed and you are thinking of the next year. You are thinking about what investors are going to ask you. You are thinking about what's happening. You are thinking about what the head of department is not thinking, so you can let him know to look out for it. So yes, I don't think I have taken vacation without working since I started.
What are the five items you can't do without in a day?
My phone, my bank tokens, my pen, my notepad, and my debit cards.
---