VerveLife 6.0- Just Breathe!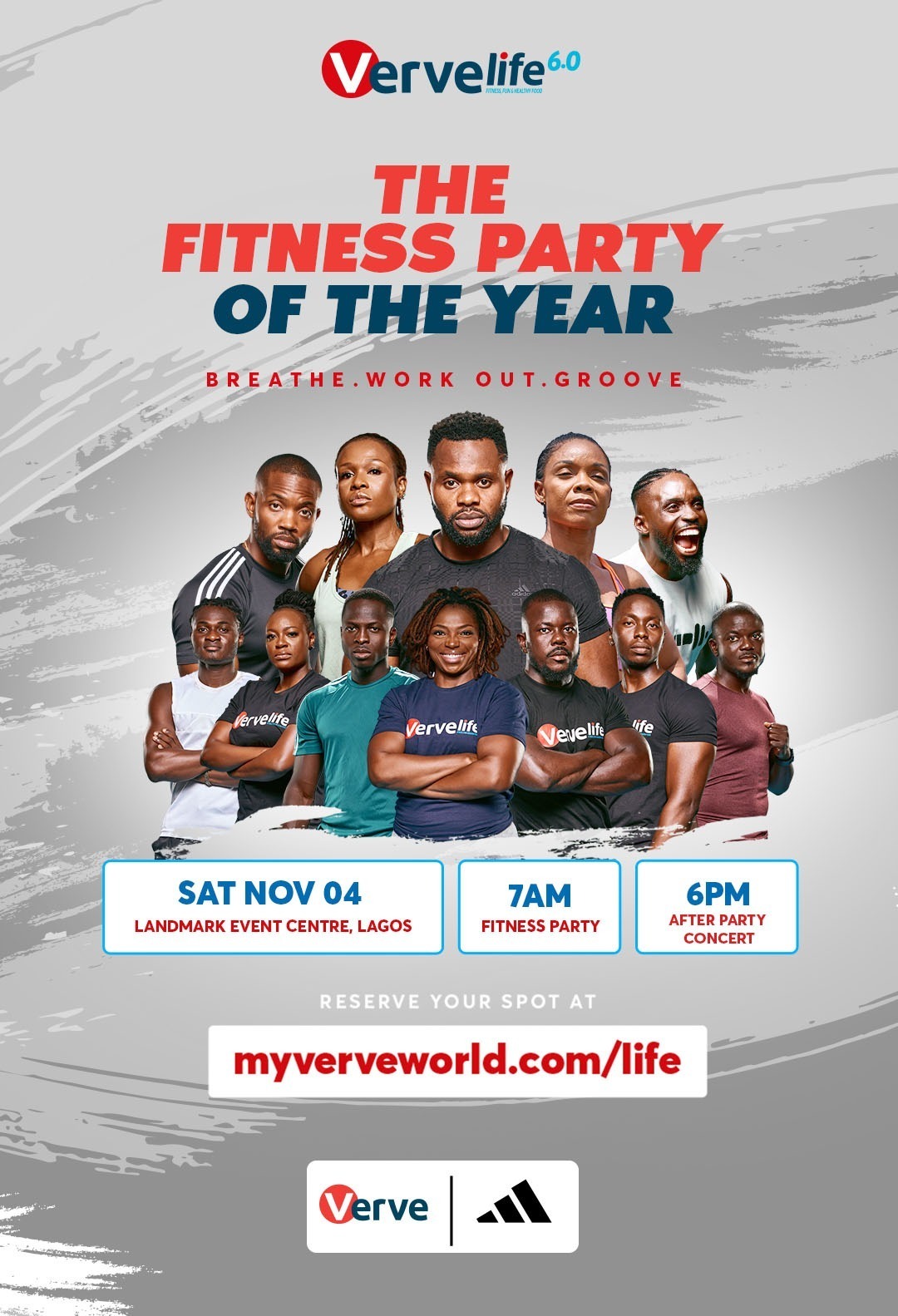 In a world that often feels busy and chaotic, there's something profoundly transformative about taking a moment to pause and simply 'breathe'.
This year, VerveLife returns with its 6th edition centered around the powerful theme Breathe. 'Breathe' is a call to action for us to slow down, reconnect with our inner selves, let our 'hair' down, find solace in the present moment, and breathe. It's a reminder that no matter how hectic life gets, we have the power to pause, take a deep breath, and regain our balance.
VerveLife is Africa's Biggest fitness party powered by Verve Card with the aim of celebrating wellness, a healthy lifestyle and the Good Life. Over the past 6 years, VerveLife has inspired and helped thousands of Africans savour the experience of working out by introducing the unique blend of exciting music merged with fitness, fun and food.
Last year, at VerveLife 5.0, our clarion call was 'Never Stop', a rallying cry to keep pushing the boundaries and ensure dynamism and growth in our lives.
This year, in that same spirit, we're raising the bar by expanding to eight satellite locations across Africa and introducing the VerveLife experience to Kampala, Uganda. The VerveLife Fitness train will be making stops in UYO, IBADAN, LAGOS (UNILAG), PORT HARCOURT, ENUGU, ABUJA, NAIROBI, KAMPALA, and finally, the grand finale event in Lagos.
The events will feature a thrilling range of fitness instructors, segmented breakout sessions, wellness sessions, dance workouts, healthy meal vendors, exciting music concerts, and much more!
To ensure you don't miss out on the upcoming fitness party train coming to your city, click here to register your attendance.
And if you're looking to keep the party going after your workout session, join us at the VerveLife grand finale event at Landmark Event Center on November 4th, 2023, to move and groove.
Click here to register your attendance now.
---